Cook not happy with referee's decision-making
Posted on December 3, 2018 in Wigan News
Paul Cook didn't seem to be happy about the fact that Harry Wilson, the Derby County winger, was not booked for the second time when he deliberately fell down inside the box without being touched by any opposition player in the game against Wigan.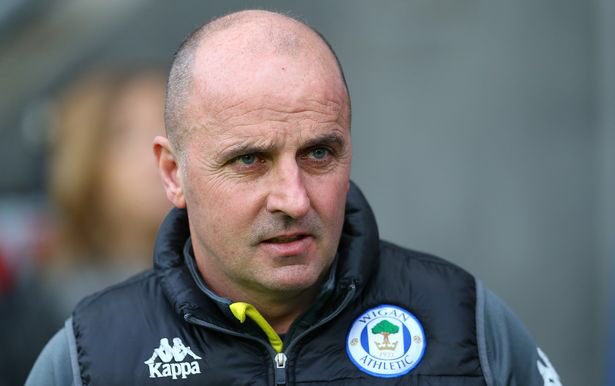 Cook reckons that it was a foul and it deserved a yellow card which would have resulted in Wilson leaving the pitch as he had already been booked once before in the game.
Cook said that at the conclusion of the match, he queried the match official in charge about that particular incident and the official's explanation was that Wilson didn't fall down deliberately, but he actually slipped and that's why he wasn't booked, but Cook was not satisfied with the explanation.
According to Cook, that was an area inside the box and it amazes him that the player didn't slip in any other area of the pitch, but came and slipped inside the box only. He would like having a look at that incident again because it was a vital stage and if Derby had gone a player less at that stage; it could have had a big impact on the game.
Talking about Kal Naismith's case who was shown the red card very early in the game, Cook said that the referee didn't take a lot of time in taking the red card out of his pocket at that time, but in Wilson's case, he didn't do that and gave the player the benefit of the doubt that he might have slipped despite it happening inside the box.
"He's managed to give the red card in the first half very quickly." Cook was quoted saying by Wigan Today.
"And I feel on reflection if he looks at the one in the second half….it's amazing the penalty area is the place he chose to slip" Cook added.