MATCH OF THE SEASON?
Posted on April 1, 2015 in WAFC
Bolton Wanderers were involved in one of the thrilling matches of the Championship last weekend after a 4-3 loss against Watford.
It looked like both teams were heading for a thrilling 3-3 draw but Watford had other plans of their mind after grabbing a late winner through Deeney.
The goal from Deeney came just a few minutes after Bolton had equalised through Zach Clough's second goal of the night. Manager Neil Lennon was extremely displeased with the way his team lost the match in the final seconds. They would have been hoping to extend their gap from the drop zone with at least a point.
The defeat was especially hard to take for Lennon considering that Bolton had come back twice in the match, while they were also leading 2-1 at one point. It was a rollercoaster ride for both teams, but Bolton were always going to be second-best against a team challenging for promotion.
Watford have now made it four consecutive wins in the league and are currently just three points away from the top of the table.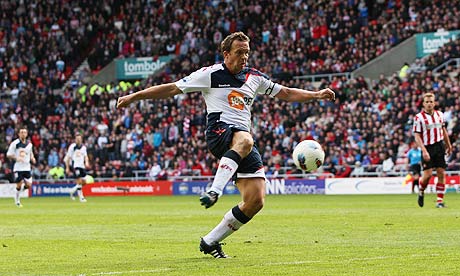 Bolton, meanwhile, are set to finish in the mid-table without any threat of relegation if they continued their recent run of form. It is only in the last five matches that their form has dipped.
Lennon told a site that "It takes away all the positivity we should be talking about because we were brilliant and I think the supporters appreciated that.
"We could have scored seven. It is no consolation to me though because I want to win. I have got to get it through to these players that if they are not going to come with us, they are going to have to find employment elsewhere. When you get to 3-3 with a couple of minutes left, take the point, see the game out," said Lennon.