Posted on August 31, 2017 in WAFC
Wigan Athletic manager Paul Cook claimed that his team fully deserved the 1-0 win over MK Dons in the opening game of the season.

Wigan made a good start to the season after winning the three points due to Nick Powell scoring just seven minutes before half-time. It was an excellent start to the campaign and Wigan are one of the favourites to get promoted back into the Championship. However, that they did not have a good conclusion since Callum Elder, who was making his debut for the club after making the transfer from Leicester City, received a straight red card.
However, MK Dons could not capitalise on the advantage as they were also reduced to 10 men following Scott Wootton's red card in the 58th minute. Cook claimed that the away team were able to create more opportunities and fully deserved the victory. The opening game being on the road was not a confidence inspiring element for Wigan, but they were able to transform this into a positive element by beating MK Dons. (more…)
Posted on August 7, 2017 in WAFC
England's women team coach Mark Sampson admits that his squad will take major confidence from the fans' support as they look to lift the Euro 2017 title. The Three Lionesses qualified for the semi-final stage of the European championship after they clinched a 1-0 victory over France which was watched by more than 3.3 million people – the biggest TV audience ever for women's football.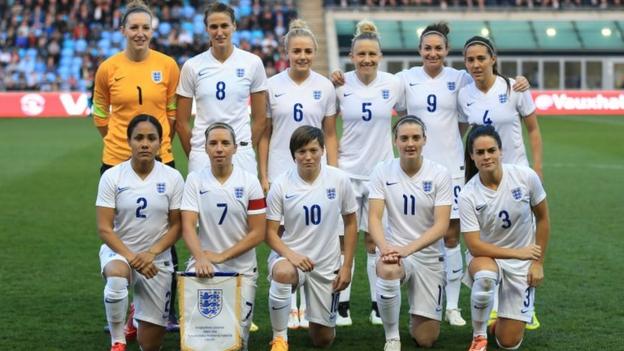 Sampson's team face off against the Netherlands in Thursday's semi-final and prior to the game, Sampson admits that the support from the country's faithful would provide a massive drive in their quest to lift the title, he told BBC Radio 5 live: "The support is a huge inspiration to the players and a massive driver for them. It's probably been a long time that there was a genuine belief that an English team can go and win a major championship. We're very proud that some of the English public believe this team can go on and win. We take immense pride from that and a major sense of confidence."
(more…)