England taking huge inspiration from fans
Posted on August 7, 2017 in WAFC
England's women team coach Mark Sampson admits that his squad will take major confidence from the fans' support as they look to lift the Euro 2017 title. The Three Lionesses qualified for the semi-final stage of the European championship after they clinched a 1-0 victory over France which was watched by more than 3.3 million people – the biggest TV audience ever for women's football.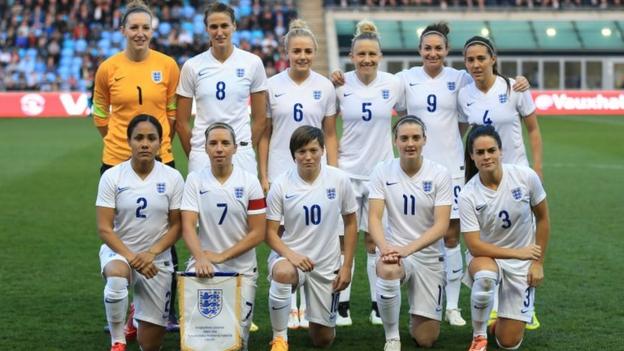 Sampson's team face off against the Netherlands in Thursday's semi-final and prior to the game, Sampson admits that the support from the country's faithful would provide a massive drive in their quest to lift the title, he told BBC Radio 5 live: "The support is a huge inspiration to the players and a massive driver for them. It's probably been a long time that there was a genuine belief that an English team can go and win a major championship. We're very proud that some of the English public believe this team can go on and win. We take immense pride from that and a major sense of confidence."
England has had a good year in terms of women's sports with the cricket team lifting the World Cup in Lords while Britain's leading tennis player Johanna Konta reached the final four of the Wimbledon. The Three Lionesses have qualified for the semi-finals on four previous occasions, but they were well beaten by Germany in their previous final in 2009.
The Dutch team are expected to have the overwhelming vocal support after having seen all of their group games sold out, but Sampson believes that his team has the potential to beat the hosts through the hardwork over the course of the tournament, he added: "These are the types of occasions the players want to be involved in. All that hard work we put in wouldn't be recognised or rewarded if we didn't enjoy these moments." England will be without first-choice goalkeeper Karen Bardsley for the Dutch game after she suffered a fractured tibia during the quarter-final win over France.
The England Ladies has been a welcome distraction for the summer, and we're pleased to report that the football season is finally set to get underway at Wigan in the next few weeks! For the more optimistic fans amongst us, you can get some great value on Wigan getting promotion – there is a real chance we can do it this year!
#Latics