WIGAN TO FACE BEST TEAM – EVATT
Posted on October 29, 2021 in WAFC
Bolton Wanderers manager Ian Evatt is certain that WiganAtheltic would be facing the best team in League One when the two clubs meet at the weekend.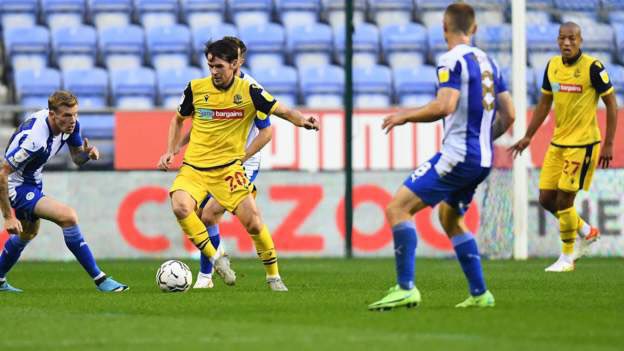 Ian Evatt has led Bolton Wanderers to eighth spot on the League One standings but he believes that his team should be higher than the current position on the log.The Bolton Wanderers was speaking ahead of the home game with Wigan Athletic later this week. He went on to say that it's not about arrogance or overconfidence, but he's of the opinion that Bolton Wanderers have been the best team based on performance.
Evatt stated that Bolton Wanderers should havemore than the current number of victories recorded in the league.
Ahead of the League One meeting between hosts Bolton Wanderers and Wigan Athletic, the latter has a better standing on the league table. Wigan Athletic are one point adrift of league leaders Plymouth Argyle at the summit. The Latics are in second place on the League One standings. For Bolton Wanderers, they are five points off the top of the table.
Evatt and his Bolton Wanderers players would be hoping to bounce back from the disappointing 1-0 loss at the home of Sheffield Wednesday who are inLeague One this season after suffering demotion from the Championship at the end of last season.
Bolton Wanderers suffered their fourth league defeat of the new season thanks to the slender defeat to Sheffield Wednesday last weekend. On the Sheffield Wednesday game, Evatt told Bolton News that the next stage of development is turning excellent performances into consistent wins. He went on to say that his team could have scored four or five goals in all their games except for the Cambridge United game. Evatt wants his team to increase their efficiency in front of goal ahead of the visit of Wigan Athletic.